Dental Air Compressor HK-2EW-35
Oil-Free Dental Air Compressor Series
Specifications:
Supply voltage: 220V AC 50 HZ
Electric current 3.8 A
Frequency: 840W
Power: 100L/min
Capacity discharge: 0.8 Mpa
Air container volume: 35 L
Noise: 56-65 d8
Gross weight 35kg
Net weight 25 kg
Size: 510X510X710mm
Dental air compressors are the heart of any successful dental practice. Shop for dental air compressors for sale at Hongke to get the best selection of dental tool at affordable prices. Our dental air compressors power dental chairs, dental tools, and handle the water suction process.
Make sure using a high-quality dental air compressor from Hongke to you protect your patients. It's important to select one that will deliver reliable performance day in and day out, because this piece of equipment powers some of the most critical tools you use.
The motor use copper wire and special design,with four screw fix the the two side of motor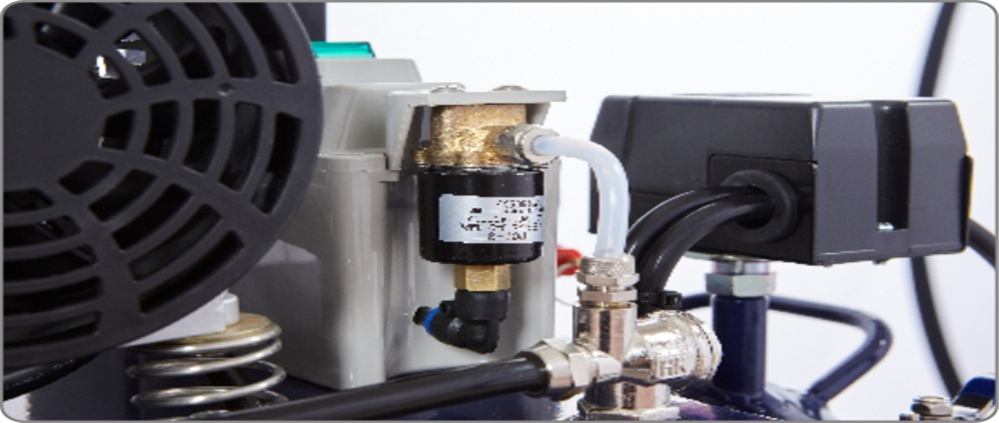 Customized solenoid valve, safe and durable
High quality air pipe can withstand 16KG air
pressure and 120 degree high temperature
Silicone feet to reduce vibration and noise
Professional customized turn valve with
The spring not only protects the casing of motor ,
but also greatly reduces noise
Professional customized three-way valve
Integrated silencer box with logo of HONGKE
for more effective noise reduction
HONGKE MEDICINE INSTRUMENT